Welcome To AMI Enterprises
Leading  Exporter of Filter Bag, Liquid Filter Bag, Industrial Filter Bags, Manufacturer & Supplier
Ami Enterprises was established in the year 1994 with immense expertise in Filtration Technology. We are pleased to introduce ourselves as the topmost manufacturer, supplier and exporter company in Gujarat, India. We offer complete solutions for different filtration requirements like air, gas and liquid for almost all industries like Oil, Gas, Steel, Pharmaceuticals, Textiles, Power, Chemicals, Paint, Inks, Fertilizers, Cement, Dyes, Intermediates, Petrochemicals, Food, Beverages and even more. We are prominent for our wide range of filtration products which include high quality flexible hose pipe, Filter Bag, Liquid Filter Bags, Industrial Water Filter Housing, Air Filter Bags, Industrial Filter Bags, Duplex Basket Filter, Fuel Pump Filter Bag, Filter Housing, Oil Filtration System, Inline Hose Water Strainer Filter, Dust collection bags, etc. Our products are well known for their excellent durability, high filtration efficiency, anti-corrosion feature and oil repellent finish used in domestic as well as commercial applications.
Our team has great experience and skill of handling Hydraulic Tank Filter, Lubrication oil filter, strainer filter, Y Type Strainer Filter, Strainers Basket Type, Conical Filters, Panel Air Filter, for over 26 years now, wherein we have solved several problems faced by various industries worldwide. All our products, services and actions guide to increase productivity, minimize the waste, control pollution, natural resource conservation and equitable sustainable utilization. Our products are fabricated using the quality approved raw materials which are sourced by trustworthy vendors and created by modern technology.
Filter Bag Manufacturers

We are one of the prominent filter bag manufacturers in Ahmedabad, Gujarat. Filter bags are mostly utilized for filtration. They can be manufactured from Polypropylene, Polyester, Nylon and Teflon material. Keeping track of the latest market advancements, we offer filter bags using the finest quality raw material and innovative technology with set national and international norms. We do provide these Filter Bags to our patrons at budget-friendly prices.
Filtration is applied from inside to outside and these filter bags have a high dirt holding capacity. Removal of the filter bag is also quite easy nowadays. Hence, it is necessary to design a perfect filtration system which is what we are good at. We also offer several types of bag filters for unique challenges and situations. Our filter bags have become a preferred choice in the consumer and industrial market because of its unique features of dust collecting and liquid filter bags.
After years of efforts, AMI Enterprises have developed into a recognized brand for filter cartridges and filter bags. We are developed with strong research and development ability to provide high quality filtration products in reasonable prices with timely support and goods services. Being a leading manufacturer, we know the higher the efficiency, the lower the costs. We are engaged in developing two unique technological achievements for our solution to improve the efficiency of the filter bags.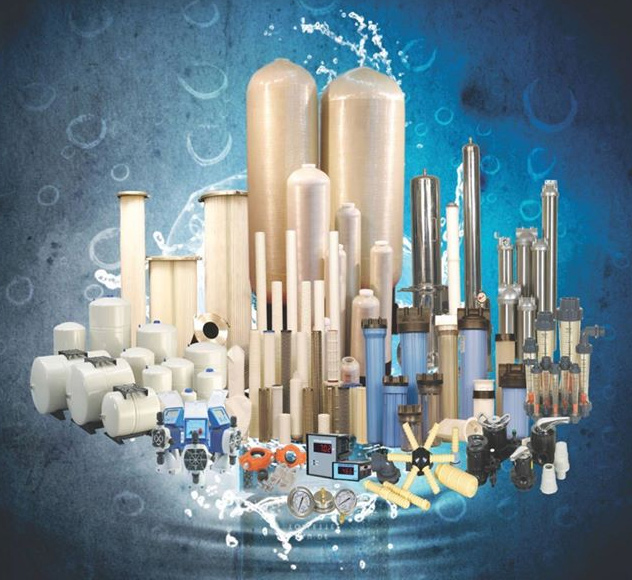 PTFE Filter Cartridge
PTFE indicates Poly Tetra Fluoro Ethylene. We are one of the prominent PTFE Filter Cartridge manufacturers, supplier and exporter in Ahmedabad, Gujarat. These filters have been specially designed for critical applications. The PTFE filter Cartridge is an all-propylene, its construction provides excellent chemical compatibility and superior flow per surface area as compared to other filter cartridges.
PTFE filter cartridge is generally best gratified for aggressive chemicals such as acids, base and solvents. It furnishes superior flow and pressure drop characteristics for gas filtration and tank venting applications. Cartridge filters are manufactured with PTFE and polypropylene support media, both materials are chemically inert non-shedding and biologically safe according to FDA, USP and EEC requirements for pharmaceutical and food contact use. It also offers a high flow rate, low-pressure drop and long service life. Filter cartridges are 100% integrity tested before releasing ensures consistent performance to its specification.
Spun Bonded Filter Cartridges
Ami Enterprises is a leader in manufacturing and supplying Spun Bonded Filter Cartridges. These cartridges are manufactured using a carefully engineered manufacturing process to form the true density gradient. We are also the most prominent supplier of Spun Bonded Filter Cartridges and have been serving the industry with the best quality cartridges and excellent after-sale support for many years.
Our fabrication process ensures that all Spun Bonded Filter Cartridges are made of polypropylene construction and allows them to be used for a wide variety of applications wherever required. It works on the principle of depth filtration where larger particles are collected at the surface and smaller particles are retained in-depth, as the density of filter media increases gradually over the time. Our Spun Bonded Filter Cartridges has graded density construction that makes cartridges having the highest dirt holding capacity.
Carbon Filter Cartridge
With our expertise in filtration, we are able to offer superior quality Carbon Filter Cartridge. The carbon filter cartridge is generally made from coconut shell. Carbon is moulded together with synthetic fiber binder via a wet production method to get activated. Carbon Filter Cartridges are made from FDA approved materials and is well adapted for the removal of organic tastes, odours, chlorine and sediments. They are even ideal for the filtration of potable water.
Our Carbon Filter Cartridge is well known in the market for its high-end functionalities which enables us to deliver the desired output. Our Carbon Cartridge is well be fitted for both sediment filtration and taste/odour reduction. These functionalities of the product make it a highly convenient product in the industry. This product can be availed from us at a reasonable price.
Filter Cage Manufacturer
We are a prominent filter cage manufacturer in Ahmedabad, Gujarat. We also supply different size and different surface treatment filter cages to our valued patrons to best fulfill their needs and get 100% customer satisfaction. These are manufactured using high-grade raw material to increase the endurance of the filter cage like galvanized steel, mild steel and stainless steel and are even available in different types as flange type, u type, groove type etc.
We manufacture our filter cages on CNC controlled welding machines to automate the production process ensuring high efficiency and quality. The machine has multiple spot heads that increase our production rate and reduce our lead time. We have also implemented a rigorous QA procedure which involves filter cage and component inspection throughout all cages of production to the finished products. Filter Cages are packed in steel/ wooden crates and are safely dispatched.
Pocket Filter Manufacturer
Enriched by our vast industrial experience in this domain, we are committed to offering an enormous quality range of Pocket Filter. We are one of the Pocket Filter manufacturers from Ahmedabad, Gujarat. Pocket Filter is made up of non-woven synthetic fiber to ensure retention of solid particles up to the specified micron rating.
These are covered with a supporting layer of spun-bonded media to avoid any type of particles or fiber migration, even after high pressure builds up. Pocket filters are found in air-conditioning and ventilation devices from offices to heavy industry. They are known for their long lifespan which significantly contributes to the prolongation of intervals between the exchanges of these pocket filters.
Y Type Strainer Filter
Y Type Strainer Filter is designed to remove foreign matter from pipelines and protects pumps, meters, valves, and other similar mechanical equipment, which is called a Strainer. "Y" Type Strainers are named after their shape and normally used for coarse filtration but with a large filtration area, they can be used with fine mesh also. The Strainer improves the clearance in the tool and prolongs the life of valves and other related equipment. It is suitable for Water, Air, Gas, petroleum, steam and other fluids.
A Y-strainer can be installed in either an upward or downward position with the screen element pointing downward which allows the strainer screen to collect material in the strainer at the lowest point of the screen. It has features such as resistant proof metal, excellent finish, free from any defect, high durability and many more. We do offer this cast steel y type strainer in various dimensions as per the specifications and demands of our clients.